needing a timing belt repair?
Like most car parts, timing belts will wear out over time and, if neglected, cause further damage to your vehicle. In worst-case scenarios, the valves and rods can push through the engine cover, ruining the engine. Call today & schedule an appointment for a quick inspection to determine if it's time to replace the timing belt in your car or truck. We can quickly assess the situation and get you an affordable estimate for repair. We look forward to speaking with you!
is it time to replace your Timing belt?
All timing belts wear down as they age & becoming more brittle & damaged, eventually throwing off the timing of your engine. If this issue is ignored, the result can often be major engine failure. It is important to follow your vehicle's manufacturer recommended replacement mileage, or get this checked at the first sign of "slippage". At Accuracy Automotive Services, we offer quick, affordable work is done by ASE certified mechanics, experienced with timing belt repairs on cars & trucks of all makes & models. Give us a call today!
Here are a few common signs your timing belt needs replacement:
engine won't turn over or misfires
ticking sound coming from the engine
Oil Leaking from the front-side of the motor
you're car mileage is between 75k-100K miles
best choice for timing belt replacement
The ASE certified mechanics at Accuracy Automotive are experts in timing belts, surpentine belts, and water pump repair. Your vehicles integrity and performance is our top priority, and we are committed to getting the job done quickly & correctly. If you have any questions or concerns about the condition of your timing, please don't hesitate to contact us at Accuracy Automotive Services.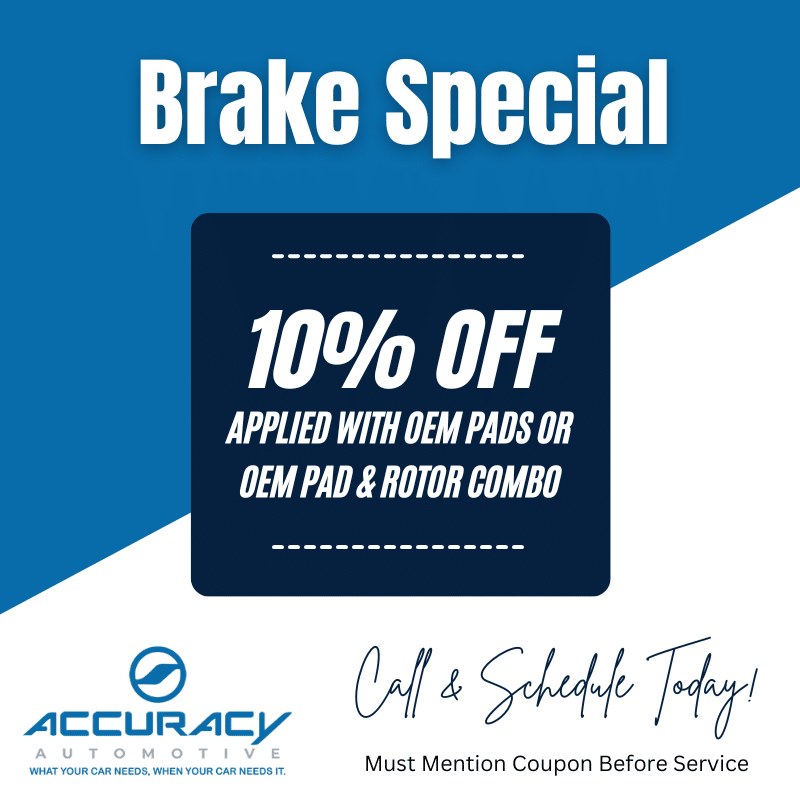 At Accuracy Automotive we stand behind all of our repairs with a 12 Month/12,000 Mile warranty on labor, and a limited lifetime warranty on the parts we use. For more information on the services we provide and how we can help you, please contact us today!