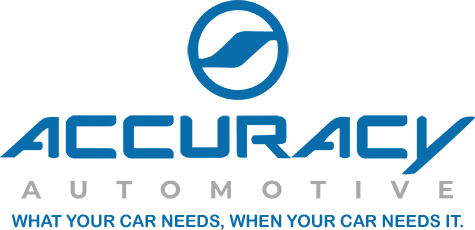 Salt Lake City's first choice for affordable 5-STAR auto repairs & service. Call now & let us know how we can help! 
If your car or Truck needs it, we can do it
Accuracy Automotive is Salt Lake City's best full-service auto repair and maintenance shop. Our experienced service techs are committed to honest, high-quality service at an affordable price. Visit one of our two convenient locations for top-rated expert auto repairs & maintenance that will have your car running like new.
We Service all makes & models
Our mechanics are certified to work on cars, trucks & SUV's from all manufacturers, including American, Japanese & European cars. We specialize in Honda, Acura, Toyota, Lexus, Subaru, and Nissan and have over 20 years experience working on Ford, Chevrolet, GMC, Dodge, BMW, Mini, Kia, Hyundai, Jeep & all others makes as well. If you are driving it, we can fix it!
Customer focused Car Repairs & Service
Since 2005, Accuracy Automotive Service and Repair has been exceeding customer expectations with our fast, convenient, and affordable services. Known as Salt Lake City's best dealership alternative for auto repair and factory maintenance, we are hear to help with routine oil changes, brakes and mechanical repairs including complete engine overhauls. Our commitment to quality is unwavering, as we use cutting-edge diagnostic equipment and high-quality parts for every repair or service. When you choose Accuracy Automotive, you're choosing the best auto repair service in Salt Lake City. Our team of highly experienced, certified mechanics specialize in Honda, Acura, Toyota, Lexus, and Subaru vehicles, ensuring that your car is in the hands of experts. Whether you need 4×4 services, AC repair, alignment, brake service, or routine maintenance, just remember if your car needs it we can do it.
At Accuracy Automotive, we take immense pride in being recognized as the leading auto repair service provider in the Salt Lake Valley area. From routine maintenance to complex repairs, our experts have the knowledge and experience to handle it all. Give us a call today!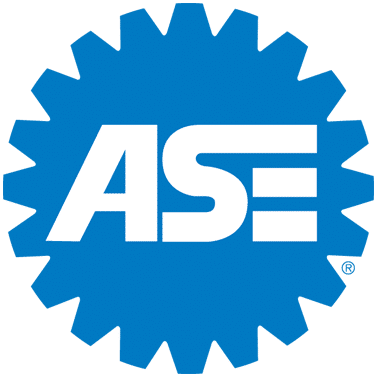 12 Months/12,000 Miles on Parts & Labor 
We've been doing this a while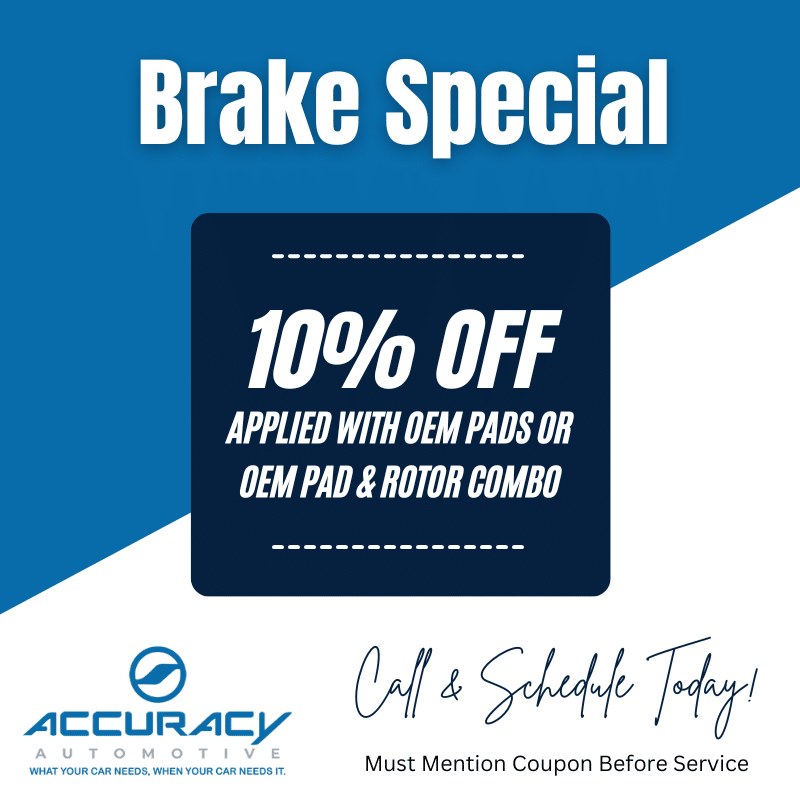 A Few of our happy customers
"Excellent service! Took my car here to replace the battery and fix other problems, everyone here was very professional and friendly. They did not try to find imaginary problems with car so they could charge me more. The price was fair but most importantly my car runs great! I will be coming back! Thank you!"
-Jess
"I've had Accuracy do my repairs for years. They are fast, honest and fair. When you find a good mechanic, it's hard to trust my vehicles to anyone else."
-Kelly Peterson
"Absolutely great service! Super friendly people. They are very thorough with their services! They will have you back in the road in a jiff!"
-David
"Accuracy has been servicing my cars for the last 3 years. I love that they only use high quality parts and the service is way faster than the dealers. I will keep coming back.
-Sailing Unsanity
"I had an emergency and needed to get my fuel pump repaired. Got ahold of the team and they got me in and out the same day. Great communication, fair price, and awesome people. I highly recommend going here for any car needs!"
-Grant Baker
"I have taken many of my vehicles here over the last few years and I am always happy with the customer service and their professionalism. I recommended them to family members and they have had great experiences as well." 
-Taylor Craig
Stormed Blessed
"Had a great experience using Accuracy - quick, responsive service and felt the pricing was reasonable and fair. Nice guys that do great work. I'm definitely recommending to others." 
-Stormed Blessed
The best way to protect the value of your vehicle and ensure it functions well, is preventative maintenance. We have provided answers to frequently asked questions so you know exactly how to keep your automobile running at its best.
How Often Should I Get An Oil Change?
The consensus agrees that a driver should get an oil change every 3,000 to 7,000 miles or every three months. However, you can always refer to your owner's manual which covers the recommended oil change interval for your specific make and model. Many of today's newer vehicles will actually tell you when they are due for service. 
How Often Should I Check My Vehicle's Fluid Levels?
Aside from engine oil, there are many other fluids that are vital to the health of your vehicle. Some examples include the transmission fluid, brake fluid, engine coolant, and power-steering fluid. Their levels are not only affected by how frequently you drive but extreme temperatures as well. Experts advise checking fluids at the same time as your oil change or every month or two.
How Often Should I Change My Air Filter?
Typically, there are two filters in a vehicle. One is for the engine and the other is for the cabin. A dirty filter can prevent airflow, limiting the engine's ability to expend hot air and inhibiting clean air to pass through. How often you need to change it varies, though the conventional timeframe is about 30,000 miles, which is why the best way to determine that it needs a replacement is to check it periodically.
When Should I Replace My Car Battery?
The standard battery is projected to last three to five years, but variables like hot and cold weather can influence its longevity, so it is best to keep an eye out for signs your battery power is declining. If your headlights and dashboard lights are starting to dim or if your vehicle has difficulty starting, these are clues that your vehicle may be due for a battery replacement.
When Should I Get a Tire Rotation?
As the main point of contact with the pavement, tires are subject to the most wear and tear. This is especially true if you utilize your vehicle for off-roading or have a two-wheel drive system which puts most of the labor on a specific set of wheels. That being the case, having your tires rotated every six months or around 6,000 to 8,000 miles is a good rule to uphold. Doing so will ensure your tires wear evenly.
let us know How we can help!