head gasket repair experts
A blown head gasket, if left unrepaired, can cause serious damage to your car's engine. It is important to have a certified mechanic diagnose the issue and if needed, get it repaired quickly. Depending on how severe the leak or perforation is, a car with a blown head gasket typically won't not last longer than a month without causing severe damage to the engine. Give Accuracy Automotive a call or stop by one of our shops today for a quick inspection & and affordable estimate or repair.
two Convenient Locations! 
Common signs of blown head gaskets 
Head gasket repair is needed for a for a number of reasons; overheating, per-ignition or detonation are the most common causes.  When an engine is overheated, the engine block and head can expand beyond their limits causing extreme pinching to the head gasket, ultimately causing this gasket to fail.  The head gaskets job, although simple is integral to your vehicles continued operation. First and foremost the head gasket acts as a seal to to internal combustion process.  Second the head gasket acts as a barrier, keeping the engines coolant and engine oil from mixing. One of the quickest ways to pinpoint a head gasket failure is checking the engine oil to see if there is coolant mixed in it. Engine oil that shows coolant or is brown instead of black is a tell tale sign that the head gasket has an internal failure.
If you notice any of the following signs, contact Accuracy Automotive as soon as possible:
White smoke blowing from the exhaust pipe
External leaks of coolant from under the exhaust gasket
Bubble formations in the cooling system
Engine misfires & Over heating
your best choice for head gasket repairs
The ASE certified mechanics at Accuracy Automotive are experts in head gasket repair services. Your vehicles integrity and performance is our top priority, and we are committed to getting the job done quickly & correctly. If you have any questions or concerns about the condition of your head gasket, please don't hesitate to contact us at Accuracy Automotive Services. We look forward to hearing from you!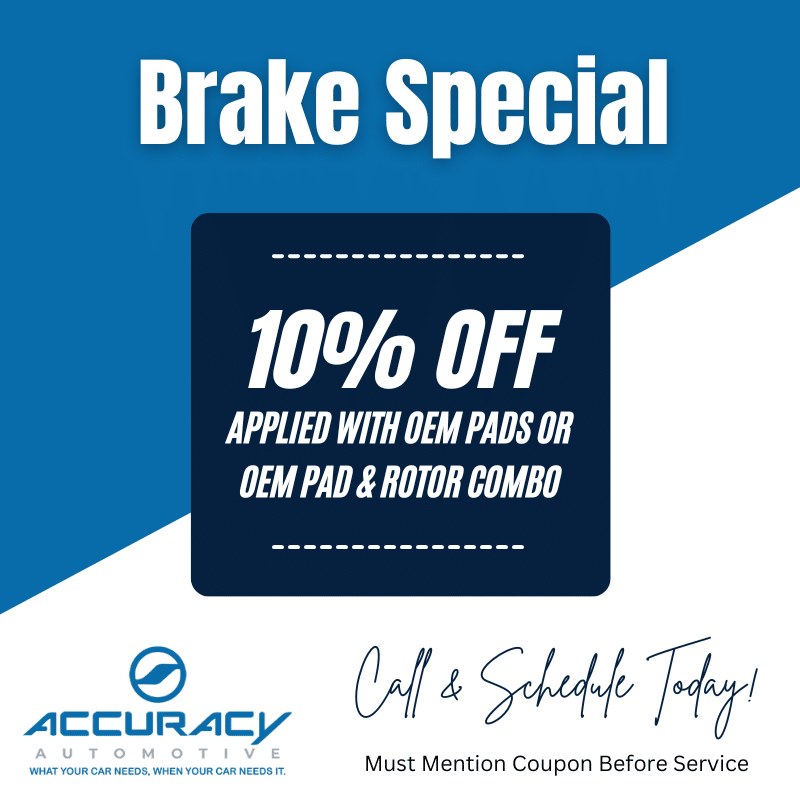 At Accuracy Automotive we stand behind all of our repairs with a 12 Month/12,000 Mile warranty on labor, and a limited lifetime warranty on the parts we use. For more information on the services we provide and how we can help you, please contact us today!